What is the Joint Doctrine
What is the Joint Doctrine?
---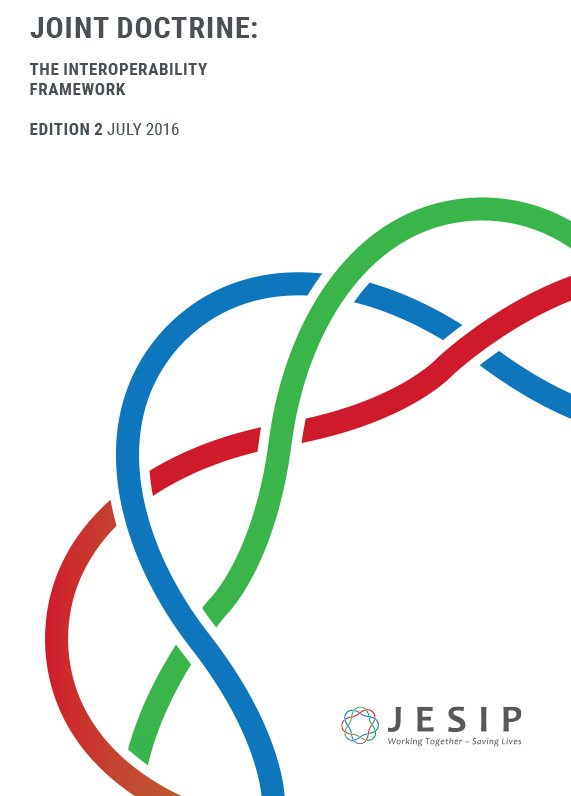 The Joint Doctrine - Edition Two has now been published. It continues to provide a common way of working together with saving life and reducing harm at its core.
The key components of the Joint Doctrine are:
Principles for Joint Working - the principles we expect commanders to follow when planning a joint incident response
M/ETHANE – a common method for passing incident information between services and their control rooms
Joint Decision Model (JDM) - A common model used nationally to enable commanders to make effective decisions together
The Joint Doctrine Edition Two sets out what response staff and those that support them should do and how they should do it in a multi-agency working environment. Following JESIP will achieve the degree of interoperability that is essential to a successful joint response.

Whilst JESIP was initiated to ensure management of major incidents improved, the Joint Doctrine is scalable and the principles and models are equally relevant to day-to-day joint operations.
Edition Two Key Changes
Below is a summary of the key changes:
Content re-organised to reflect the flow of events when working together at incidents
More emphasis placed on the principles for joint working
More open and inclusive language appropriate for all parties involved in emergency response
Clarity about when JESIP should be used - not just for major incidents but for "business-as-usual" multi-agency working
Specific guidance for control room joint working
Further guidance given on developing Shared Situational Awareness

Includes use of M/ETHANE outside of major incidents
Inclusion of a recognised joint briefing tool
Inclusion of a guidance on logging joint decisions
Information on developing a Common Operating Picture (COP)
Inclusion of Decision Controls with the Joint Decision Model

Clarity on use of Interoperable communications and information sharing especially at major incidents
Additional section on military involvement at multi-agency incidents
Inclusion of the Joint Organisational Learning (JOL) arrangements as the standard for multi-agency learning
Each section of the Joint Doctrine can be viewed online via menu option which means it is viewable on any type of device. A full version in PDF format can be downloaded by clicking the image abve or link below or from ResilienceDirect if required.
There are many supporting documents and templates linked directly from the Joint Doctrine on the JESIP website. Many of the documents are also available to download individually for easy reference.
To download a copy of the Joint Doctrine click here.